Perhaps they know something we don't.
Rigged Game
Its central bank is not the only one meddling in the U.S. stock market.
According to the United Nations, Norway has a current population of 5.4 million people. That's less than 2 percent of the population of the United States. The people of Norway don't particularly like the United States right now, giving its leadership an abysmal 12 percent approval rating according to a recent Gallup survey.
But according to data provided at the website of Norway's central bank, Norges Bank, every man, woman and child in Norway has the equivalent of a $45,000 stake in U.S. stocks. The central bank manages the Government Pension Fund Global (also known as the Norwegian Oil Fund) which owned a whopping $245 billion of the U.S. equity market as of December 31, 2018.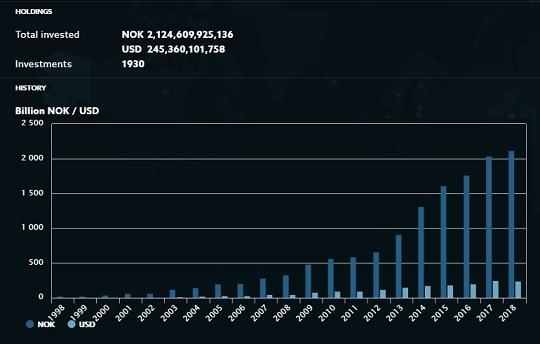 That $245 billion includes big chunks of change in…
View original post 110 more words