They have been making the same stupid moves under different pretenses for decades now and we are still in business. They know if it all goes South, the bailouts of taxpayer debt, and printed money will save the day.
Rigged Game
By Satyajit Das and cross-posted from Bloomberg.com

Relying on monetary policy to prop up asset prices and smooth out global volatility is a recipe for disaster…

Just since December 2018, central banks have collectively injected as much as $500 billion of liquidity to stabilize economic conditions. The U.S. Federal Reserve has put interest rate increases on hold and is contemplating a halt to its balance-sheet reduction plan. Other central banks have taken similar actions, fueling a new phase of the "everything bubble" as markets careen from December's indiscriminate selling to January's indiscriminate buying.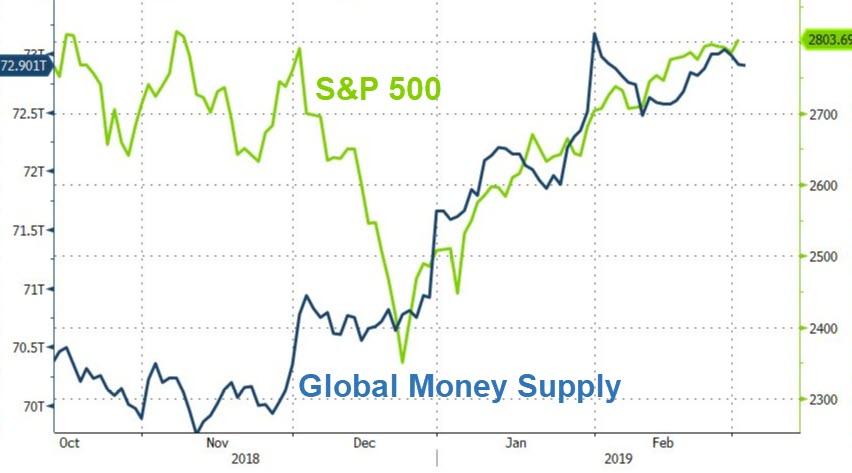 The monetary onslaught appears a reaction to financial factors — falling equity markets, rising credit spreads, increased volatility — and a perceived weakening of economic activity, primarily in Europe and China. If they heeded Walter Bagehot's oft-cited rule, central banks would act only as lenders of last resort in times of financial crisis, lending without limit to…
View original post 92 more words