Rigged Game
Wow, that was fast. Margin calls.
During the ugly stock-market December, whose ugliness bottomed out on Christmas Eve, a nasty November, and the ugliest October anyone can remember, margin debt plunged by a combined $93.8 billion, the most since Q4 2008, after Lehman Brothers filed for bankruptcy.
In December alone, margin debt plunged by $38.3 billion, to $554.3 billion, FINRA (Financial Industry Regulatory Authority) reported this morning. This was just a hair less than October's plunge of $40.5 billion, and both had been the steepest drops since late 2008: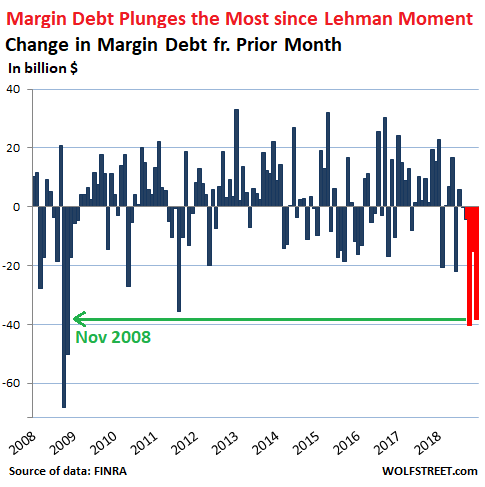 The only form of stock market leverage that is reported monthly is "margin debt" – the amount individual and institutional investors borrow from their brokers against their portfolios. But no one knows the amount of total stock-market leverage from all forms of leverage, but we know it's a lot higher than margin debt by itself.
View original post 146 more words